We've had the upstairs bath done for a while now, but I've just never gotten around to sharing it. Bet that is a shocker to all of ya! HA! Of course, everyone likes a good "before" picture...or two or three.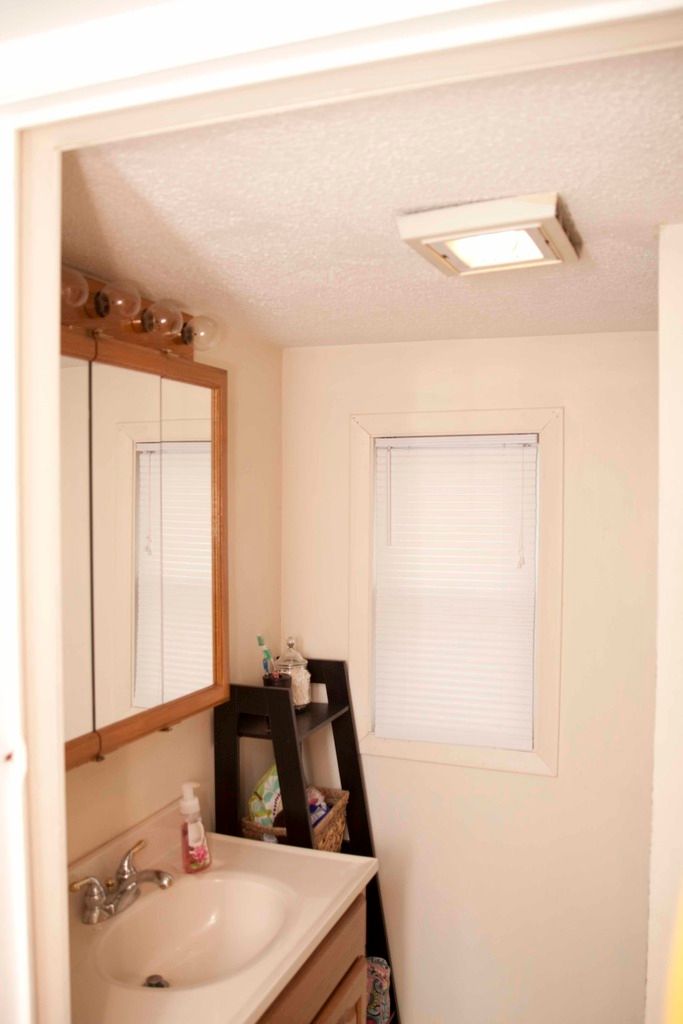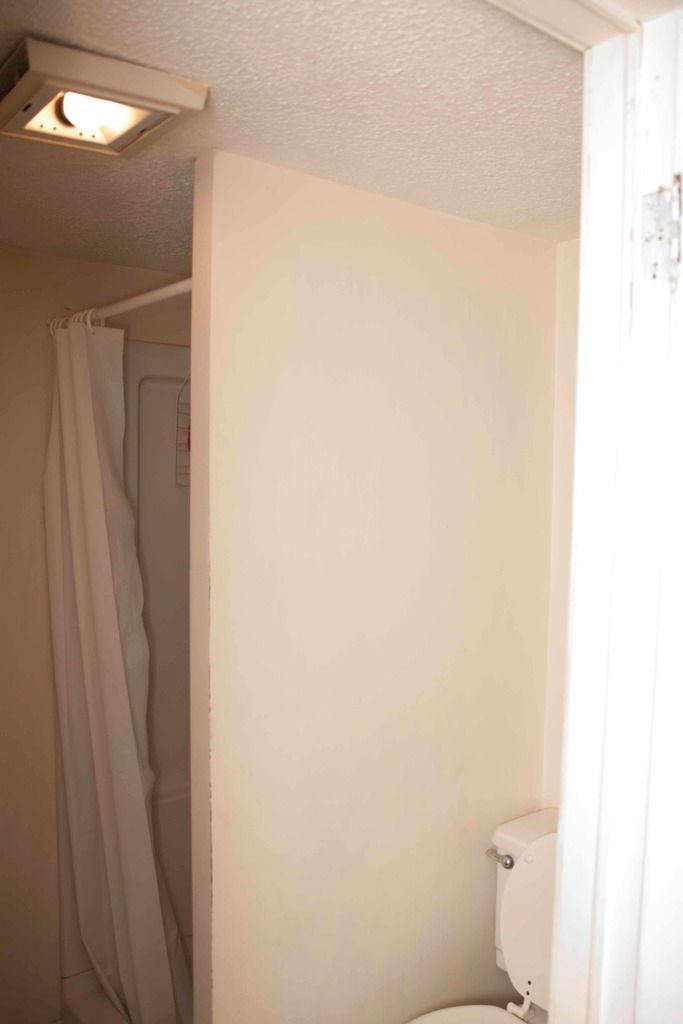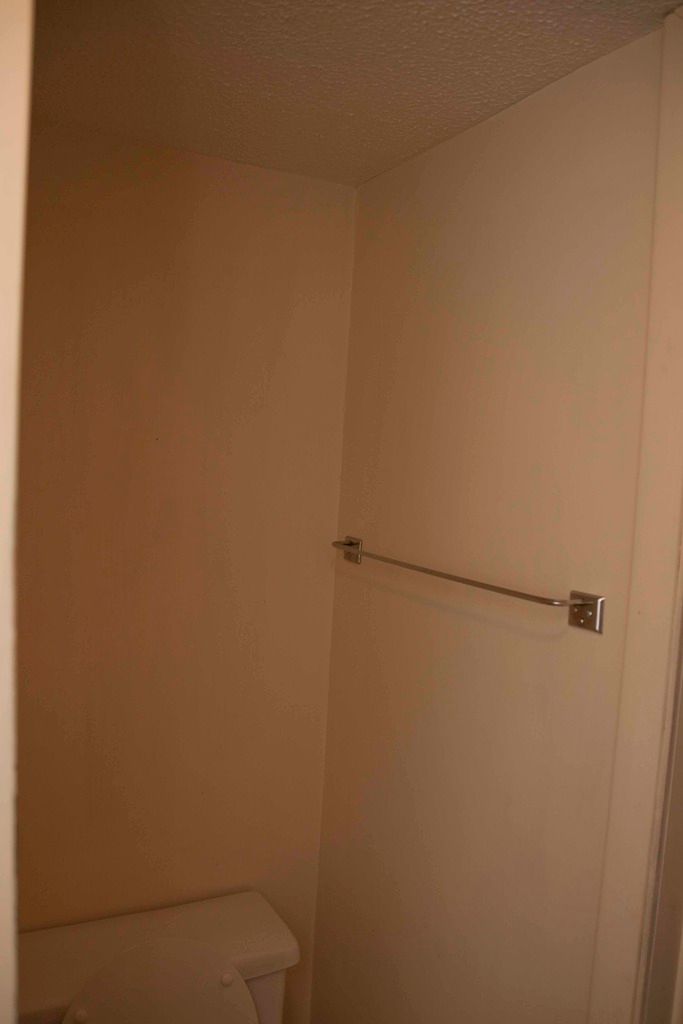 It's not the easiest room to take pictures of. It's pretty small, but still quite handy!
We had leftover paint from our kitchen beadboard backsplash, so we just used that in here. We got rid of that horrid not-my-taste cabinet and light. The light that's in there now was at a thrift shop for $3. It was in need of a serious cleaning and face lift. Oil-rubbed bronze spray paint to the rescue *insert blaring trumpets playing a fanfare here*. The curtain and flower arrangement came from the Goodwill. We also painted the cabinet. Love how that turned out.
Eventually, I'd like a new ceiling light, but it's going to have to be something that doesn't bonk us in the head. Pretty low in there.
The shower curtain came from TJMaxx. They are usually much cheaper than even Target on that particular item. The black stand was $2.50 from Dollar General. A lady at our church knows how to get some serious deals there.
Back in this corner, Wes built some shelves. The dude is just awesome!
We were given a big pile of hardwood flooring and there is enough to do both of our bathrooms. However, Wes is going to take a piece to the local manufacturer and see if they still make it. If we can get just a little bit more, we're going to use it in the kitchen instead. So, I guess you'll just have to wait with bated breath to see where it ends up. Don't worry, I'm not holding mine. It takes too long to get projects done anymore. LOL!